Uzbekistan Mountain Horseback-Riding
Popular horseback routes in Uzbekistan Mountains near to Tashkent
Horseback riding in Chimgan Mountains
Day 1 Arrival from Tashkent in Chimgan village where mainly ethnic Kazakhs live (90 km). Accommodation is at the Guest House. Walking excursion to the Black Waterfall at the foothill of Great Chimgan.
Day 2 Breakfast. Start at 7 am with horse riding. Up the mountain range which divides rivers of Chimgan and Ishakupriksai, with majestic panorama of mountains, valleys and villages of West Tien Shan. Rest near Kyzyl-Jar (Red Steep) mountain at local shepherds place. Familiarization with rural life, aromatic tea; watch how kurt (dry cottage cheese) and kumis, national drink from mares milk are prepared. After lunch, around Red Steep and down to the foothills of Great Chimgan Peak and return to Tashkent.

Contact information
https://t.me/ClimberCA – telegram
WhatsApp / Viber +7966 065-53-44
e-mail – your@climberca.com
Mountains, Photo & Sightseeng in Uzbekistan. Sketch itinerary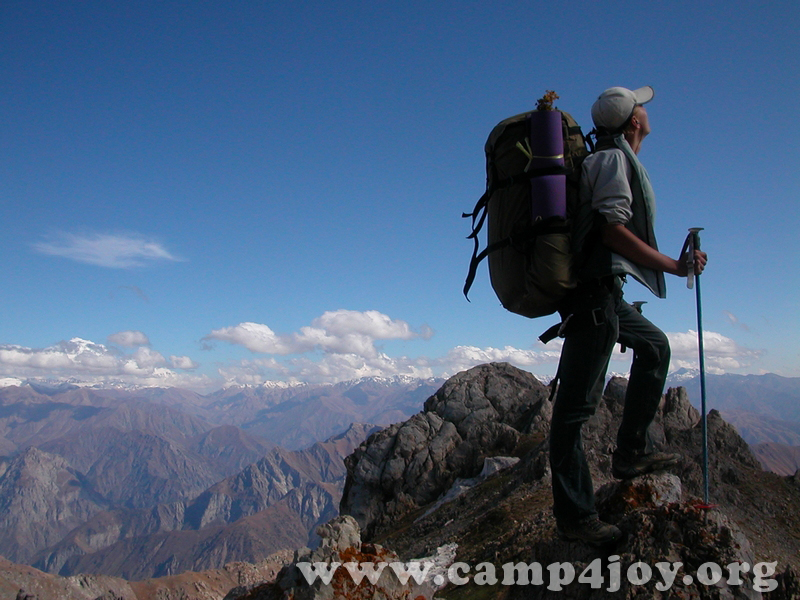 Contact information
https://t.me/ClimberCA – telegram
WhatsApp / Viber +7966 065-53-44
e-mail – your@climberca.com
Chimgan-Beldersay is the most famous natural area in Uzbekistan, which is located in the mountains of Western Tien-Shan (90 km far from Tashkent). Chimgan in the best way approaches for photo leisure with families and children, Beldersay is more appropriate for hiking and trekking with your cameras. The most interesting areas for touring are situated between 2000-2500 m.
Sketch itinerary 2023
Day 01. Arrival in Tashkent. Meeting at the airport, transfer in Chimgan. Arrangements with an accommodation. If the time allows – walking tour around Chimgan Resort area.

Day 02. Early in a morning an ascent to the Western Ridge of Chimgan 2350 m. Majestic panorama of Ugam, Pskem and Koksu ranges of the West Tien Shan surrounding Charvak water reservoir opens up from this point. Descent to Chimgan. Return to hotel.

Day 03. Transfer in Amirsoy mountain resort. Ascent to the highest point (2275 m.) with the gondola lift. Descent is carried out through smoothed relief (steepness up to 30 degrees) without deep gorges and canyons. Archa and the deciduous woods grow on slopes alternating with open glades. Return to hotel in Chimgan.

Day 04. Going up by a good path to the Pesochniy pass (1,832 m). Descending to the gorge of the Gulkamsay river. After rest in the birch grove go through one of the most beautiful places in the mountains of Uzbekistan – the Gulkam canyon. Canyoning. After rest – climb back to the Pesochniy pass (1,832 m), then ascent to the Smaller Chimgan Peak (2,100 m). Panorama of Ugam, Pskem and Koksu ranges. Descent to Chimgan. Return back to hotel.

Day 05. Early morning pilgrimage to Kyzyl-Jar peak (1,866 m), for a spectacular sunrise over the Greater Chimgan 3309 m. Descent to Chimgan. Walk through the Ak-Sai gorge. Return to hotel.

Day 06. Departure by car to Tashkent along the Charvak artificial lake. The road goes around the lake through the Brichmulla-Nanai area, which incorporates villages, situated in the south-east of the Charvak water reservoir at 960 m. You vill have a look Brichmulla and other villages in the area: Yakkatut, Yanghikurgan, Yusufhona, Yubileiniy, Baladala, Bogustan, and Nanai people. A great majority of population are ethnic tajiks. We will finish our excursion in Khodjikent, place of ancient market with ancient platans and rock paintings. Arrive to Tashkent train station. Leave for Bukhara by the night train.

Day 07.
07.00 Meeting at the Kagan train station. Transfer to Bukhara. A breakfast in hotel;
09.00 Excursion across Bukhara;
19.00 Transfer to train station;
20.50 Train to Samarkand.

Day 08.
01.40 Arrival in Samarkand. A meeting at train station, transfer to hotel.
10.00. Excursion across Samarkand.
17.30. Transfer to the train station.
18.00 Train to Tashkent.
20.00 Arrival in Tashkent, meeting at train station, transfer in the airport.
End of the program

The cost includes:
All meetings, seeng-offs and transfers on a route.
Service of a professional guide.
Accommodation in guest house in Chimgan (or hotel on your choice). Registration.
Railway tickets for a train (compartment) Tashkent – Bukhara, Bukhara – Samarkand.
Railway tickets for «Аfrosiab» train Samarkand – Tashkent.
Service of guides in Samarkand and Bukhara.
Car with the driver during excursion in Samarkand.
Breakfast in Bukhara and Samarkand (and in Chimgan at place of residence).

The cost does not include:
A food in Chimgan and in the cities.
Lift charge in Chimgan and Beldersay.
Entrance tickets for excursion objects in Samarkand and Bukhara.

Price.
2 pax:
550 USD – accommodation in guest house.
630 USD – accommodation in hotel (Standard room).
3 pax:
455 USD – accommodation in guest house.
635 USD – accommodation in hotel (Junior suite room).
4 pax:
485 USD – accommodation in guest house.
600 USD – accommodation in hotel (Standard room).
Uzbekistan Mountains near to Tashkent
Chimgan Mountains
The Chimgan Mountains are invariably attractive for mountaineers. The wide variety of Chimgan and its surroundings allows the activity in all kinds of mountaineering and landscape tourism. Mountains (Small and Greater Chimgan Peaks – 3,309 m) of Chatkal range, plateaus, the Black Waterfall (40 m) at the lower part of Greater Chimgan Peak, Gulkam waterfalls, attract a lot of tourists from Uzbekistan and abroad.

Chimgan landscape photographs
West Tien-Shan Mountains Map