Uzbekistan Mountain Trekking
Trekking, backpacking, tramping, bushwalking in Uzbekistan
Trekking in the Nurata mountains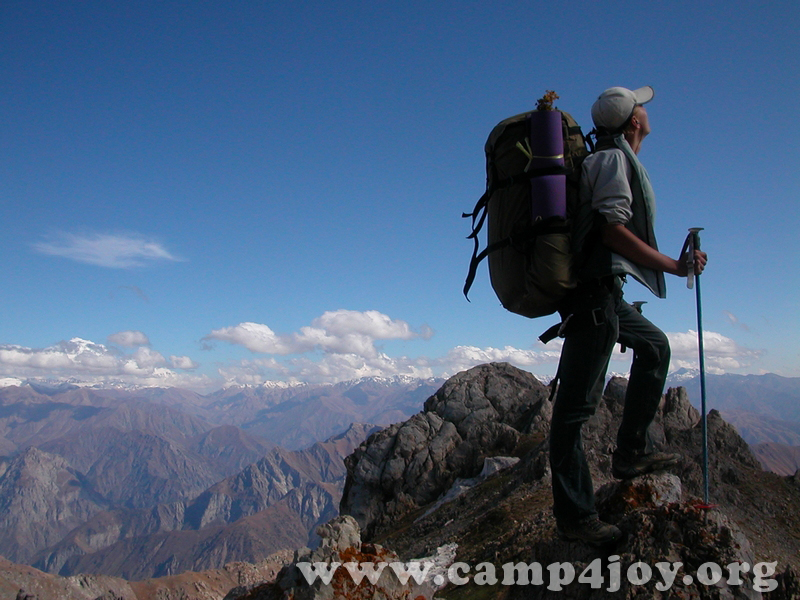 Contact information
https://t.me/ClimberCA – telegram
WhatsApp / Viber +7966 065-53-44
e-mail – your@climberca.com
Sketch itinerary 2023
Day 1.
12.00 Arrival in the Majerum village, accommodation in a guest house. The guest house has 4 rooms (15 beds).
13.00 Lunch.
14.00-18.00 Hike around the village (4 km)
19.00 Dinner.
Day 2. Hike from the Majerum village to the Hayat village.
7.00 Breakfast.
8.00-12.00 Visiting a water mill, the 2000-year-old Oriental biota tree and the ruins of an ancient mosque in the Majerumsay valley. Then cross a ridge to the neighboring of the Andygen village.
13.00 Lunch on a tapchan in the Andygen village.
14.00 Walk rond the Andygen village (the ancient mosque Avlieot and Mazar), then hike along the foothills to the Hayat village.
18.00 Accommodation in the guest house.
19.00 Dinner.
Day 3.
7.00 Breakfast.
8.00-12.00 Hike rond the Hayat village, then along the Hayatsaya valley (7 km), visit the ruins of the old village and Severtsov sheep nursery.
13.00 Lunch.
14.00-18.00 Workshop on baking home bread in a tandoor and cooking pilaf.
19.00 Dinner
Day 4. Hike from the Hayat village to the Ukhum village.
7.00 Breakfast.
8.00-12.00 Hike from Hayat village through a small mountain ridge to the neighboring Ukhum village (5 km).
12.00 Accommodation in a guest house in the Ukhum village.
13.00 Lunch.
14.00-18.00 Hike round the Ukhum village, to the mazar Eshon-bobo and to the petroglyphs in the Tykchasay valley (10 km).
19.00 Dinner.
Day 5.
7.00 Breakfast
8.00 Departure

Short information – +99898 3039846

Trekking:
Trekking combines hiking and camping in a single trip. A backpacker hikes into the backcountry to spend one or more nights there, and carries supplies and equipment to satisfy sleeping and eating needs. A backpacking trip includes at least one overnight stay in the wilderness (otherwise it is a day hike). People are drawn to backpacking primarily for recreation, to explore places that they consider beautiful and fascinating, many of which cannot be accessed in any other way. A backpacker can travel deeper into remote areas, away from people and their effects, than a day-hiker can. However, backpacking presents more advantages besides distance of travel. Many weekend trips cover routes that could be hiked in a single day, but people choose to backpack them anyway, for the experience of staying overnight. These possibilities come with disadvantages. The weight of a pack, laden with supplies and gear, forces traditional backpackers to travel more slowly than day-hikers would, and it can become a nuisance and a distraction from enjoying the scenery. In addition, camp chores (such as pitching camp, breaking camp, and cooking) can easily consume several hours every day. Backpackers face many risks, including adverse weather, difficult terrain, treacherous river crossings, and hungry or unpredictable animals (although the perceived danger from wild animals usually greatly exceeds the true risk). They are subject to illnesses, which run the gamut from simple dehydration to heat exhaustion, hypothermia, altitude sickness, and physical injury. The remoteness of backpacking locations exacerbates any mishap. However, these hazards do not deter backpackers who are properly prepared. Some simply accept danger as a risk that they must endure if they want to backpack; for others, the potential dangers actually enhance the allure of the wilderness. Almost all backpackers seek to minimize the weight and bulk of gear carried. A lighter pack causes less fatigue, injury and soreness, and allows the backpacker to travel longer distances. Every piece of equipment is evaluated for a balance of utility versus weight. Significant reductions in weight can usually be achieved with little sacrifice in equipment utility, though very lightweight equipment can be significantly more costly.
Special trekking options in Uzbekistan Mountains
Winter backpacking. Ski touring and snowshoeing are alternative forms of hiking (overnight or otherwise) that can be engaged in when the ground is buried deeply in snow.
Thru-hiking is traversing a long-distance trail in a single, continuous journey by starting at one end of the trail with a backpack and hiking essentially unaided to the other end.
Uzbekistan Mountains near to Tashkent
Chimgan Mountains
The Chimgan Mountains are invariably attractive for mountaineers. The wide variety of Chimgan and its surroundings allows the activity in all kinds of mountaineering and landscape tourism. Mountains (Small and Greater Chimgan Peaks – 3,309 m) of Chatkal range, plateaus, the Black Waterfall (40 m) at the lower part of Greater Chimgan Peak, Gulkam waterfalls, attract a lot of tourists from Uzbekistan and abroad.

Chimgan landscape photographs
West Tien-Shan Mountains Map
General routes in Uzbekistan Mountains near to Tashkent
Chimgan-Beldersay Area
• Multi-day trekking around the Greater Chimgan mountain; • Multi-day trekking through Akshuran pass (1,733 m) to the valley of the Chirchik river; • Multi-day trekking to the petroglyphs of the Beldersay river; • Multi-day trekking (thru-hiking) along the Chatkal ridge to Pulathan.
See the map …
Contact information https://t.me/ClimberCA – telegram
WhatsApp / Viber +7966 065-53-44
e-mail – your@climberca.com

Reference: http://en.wikipedia.org/wiki/Trekking